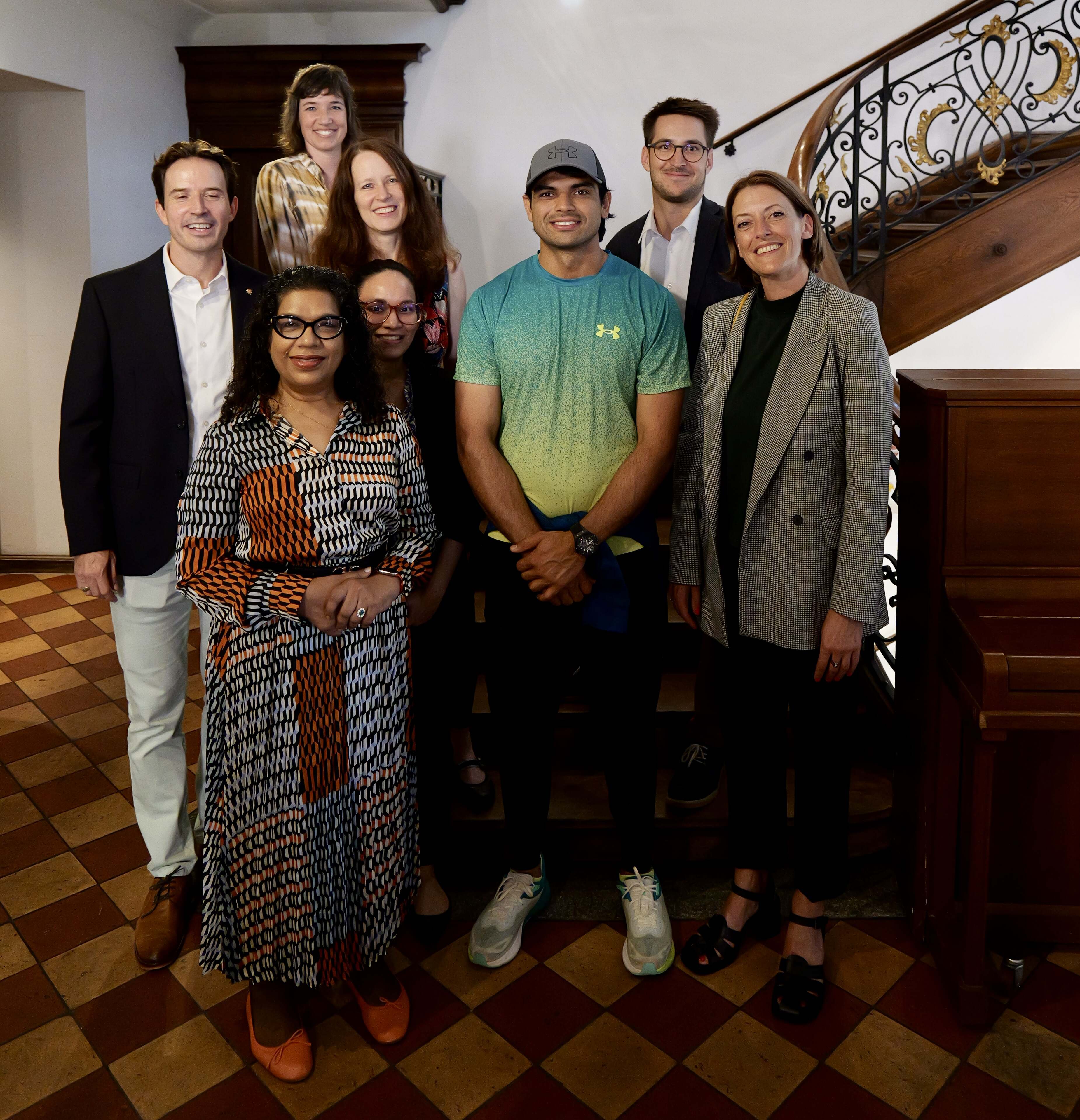 Recently, Neeraj Chopra, India's javelin sports star took home gold at the World Athletics Championship 2023. To felicitate him and to honour his achievements, Switzerland Tourism along with Zurich Tourism, hosted the World Champion at Zunfthaus zur Zimmerleuten with friends, family, and teams from Switzerland Tourism and Zurich Tourism in attendance.
Pascal Prinz, Head of global partnerships at Switzerland Tourism said, "We are honoured and delighted to celebrate India's sports legend Neeraj Chopra. Neeraj is paving the way and inspiring an entire generation. For us at Switzerland Tourism, we are extremely happy with our association with Neeraj as our 'Friendship Ambassador' in India. We heartily congratulate him on his world championship and wish him the best for his future endeavours".
Ritu Sharma, Deputy Director and Marketing Head- India at Switzerland Tourism said, "We are so proud to have Neeraj who has made India proud and is such an icon amongst Indians, as our ambassador. We look forward to showing young Indians the outdoorsy and adventurous side of Switzerland through Neeraj's experiences".
Neeraj has been enjoying the adventurous, sporty and scenic outdoors of Switzerland and sharing it with fans and followers. He has shared his Swiss experiences of popular adventure sports like skydiving, canyon jumping and jetboating in Interlaken, paragliding, and helicopter tour over the Zermatt landscape. He also explored the city of Geneva through a unique running tour and river rafting. Neeraj is now enjoying the many facets and attractions of Zurich.