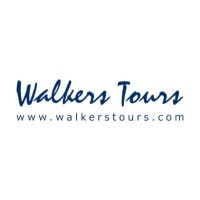 Walkers Tours, a leading and the oldest Destination Management Company (DMC) from Sri Lanka recently conducted quality upgrade training for chauffeurs.
The training, was held with the aim of maintaining top notch quality standards to boost tourism. About 35 CGs took part in the First Aid Training at JKH auditorium as well.
Nalaka Amaratunga, the Chief Executive Officer of Walkers Tours stated, "Touring Sri Lanka is easy when you leave all the arrangements to Walkers Tours. Our guides and chauffeurs have an impressive knowledge of all aspects of this incredible country".
Last week, Walkers even organized a chauffeur cricket tournament for the first time in Sri Lanka's travel industry to motivate chauffeurs.
Walkers Tours has always even been found taking initiatives on Rethinking Tourism: From Crisis to Transformation. But The World Tourism Day 2022 made them rethink that they want to pursue tourism while being responsible for the environment and how to initiate the change in their systems. They welcome us to explore Sri Lanka with them to experience responsible travel.